A new day starts - free energy to be harnessed
After a couple of years research and development and current field trials we will soon be starting to offer solar power solutions to power ArcticStore refrigerated containers.
POWER SUPPLEMENT
During daylight hours the roof mounted solar cells generate power that is mostly used by the refrigeration. Producing more power that the refrigeration is using and whilst the refigeration is in "pause mode" surplus electricity generated flows back to your power connection and will be used elsewhere in your grid. At night the refrigeration runs solely on the grid supply.
HYBRID SOLAR ENERGY
In most locations the sun doesn't always shine, but when it does it's energy can reduce reliance on grid electricity. By connecting the batteries to grid power you are assured of available power for refrigeration.
Essentially this requires additional solar panels generating surplus power, when the sun shines, for battery storage and subsequent use. Our standard battery pack is 25KW but these can be parrallel connected with as many as are required to ensure power supply. 25KW is approximately 6 hours running depending on door openings, the set-point and ambient temperatures.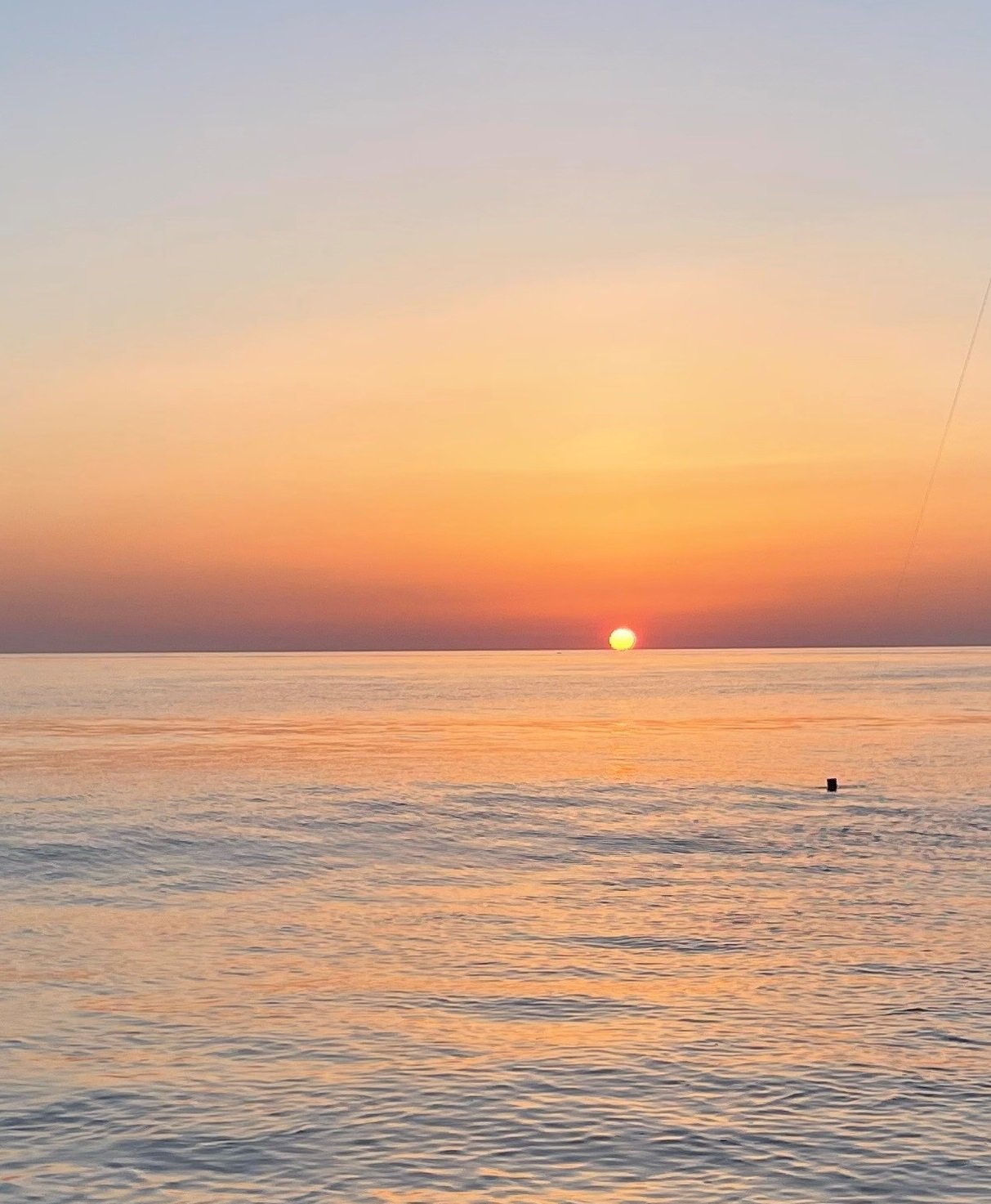 Power consumption is variable so is production
Just what an ArcticStore refrigerated container consumption is depends on a multitude of variables like set-point, external ambient, door openings and such like. As a rule of thumb the refrigeration consumes between 2 and 6 kw per hour. Our solar cells produce, with full sunshine, around 4 kw per hour on a 40' container roof.
Moving north and south of the equator summer days are longer and more likely to be sunny. Longer sunny days deliver more kw than shorter winter days. This helps as power consumption in the summer months will be higher due to the increased temperature variance. Sunny winter days also contribute. Solar panels actually produce more electricity when it is cold and sunny than when hot and sunny!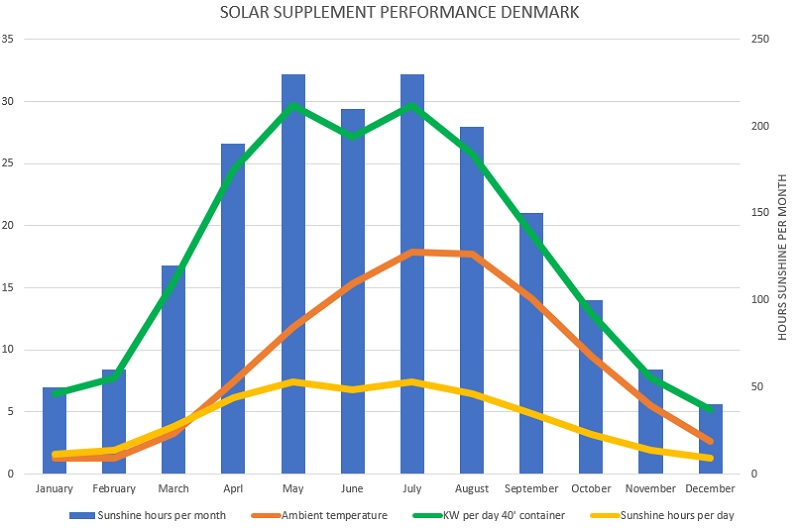 Better insulation = reduced power to maintain desired temperature
For many years TITAN has offered the TROPICAL model that features more insulation in key heat gain areas and especially the roof and in 2021 we introduced -80°C Ultra Freezers which employs heavier insulation throughout the container and a smaller door area.
Whilst the roof mounted solar panels heat-up the solar panel's radiation absorbtion can give a net reduction in the solar heating passing to the container roof. This reduction can be enhanced through adding an insulating substrate such as twin wall ploycarbonate barrier between the container roof and solar panels. In tests, power savings were between 9 and 17%.
TITAN is constantly refining the solar power options as well as seeking other cost efficient improvements, including insulation values to reduce power consumption.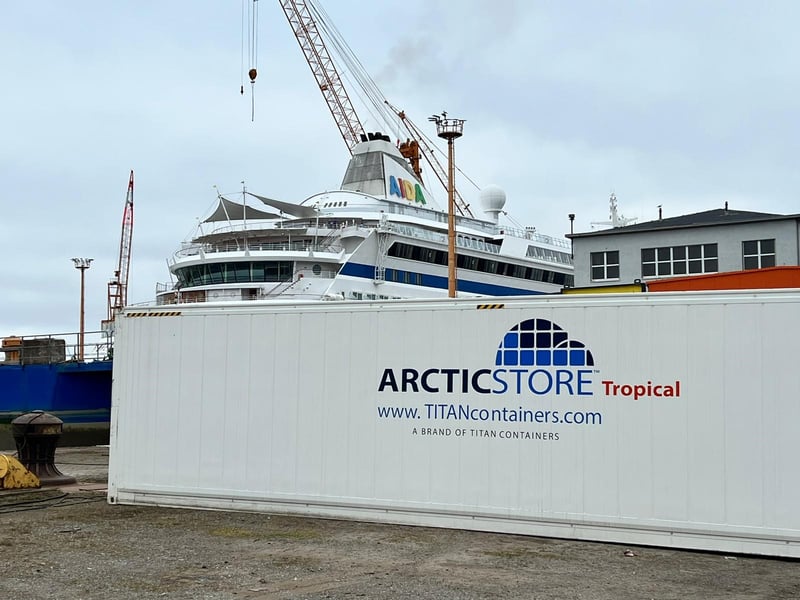 At TITAN the greener journey has started
We know about refrigerated storage and are learning how to bring new stakeholder and environmental benefits to our business through harnessing natures resources.
In addition to powering ArcticStores TITAN has commenced solar panel installlations at self-storage sites. We have started to replace fossil fuel cars, vans, lorries and container handlers. Technology permitting all will be replaced well before 2030.