ARCTICMINISTORE
Rent or buy our mini reefer trailer. This small fridge can also be used on the ground. Can be towed by suitable cars and vans. Perfect for private and commercial events, catering and similar.
Reliable and affordable refrigerated storage.
ARRIVING in markets during 2nd half 2022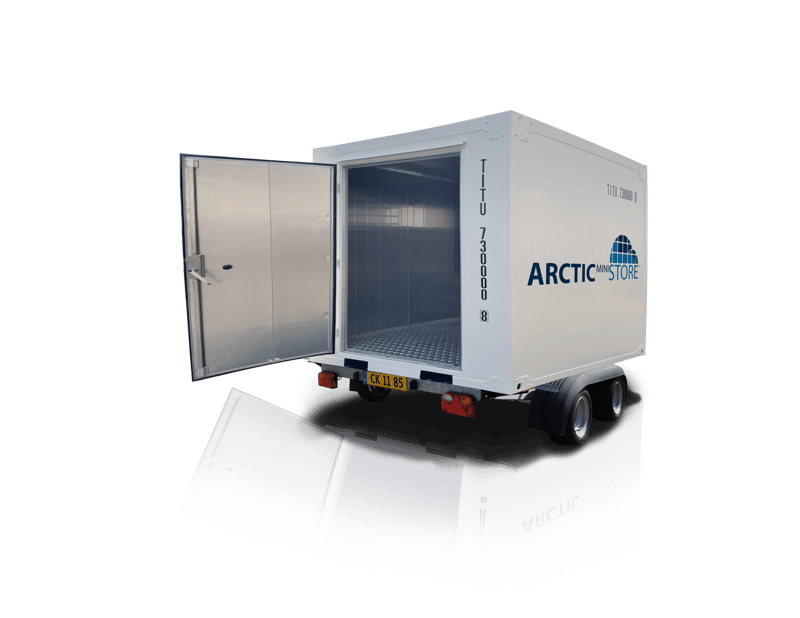 ARCTIC

MINI

STORE


Stores for trailer or ground use
The most recent addition to the ArcticStore range of premium temperature controlled storage solutions.
A robust frame permits empty handling to/from trailers or with crane or tilt trailer operations.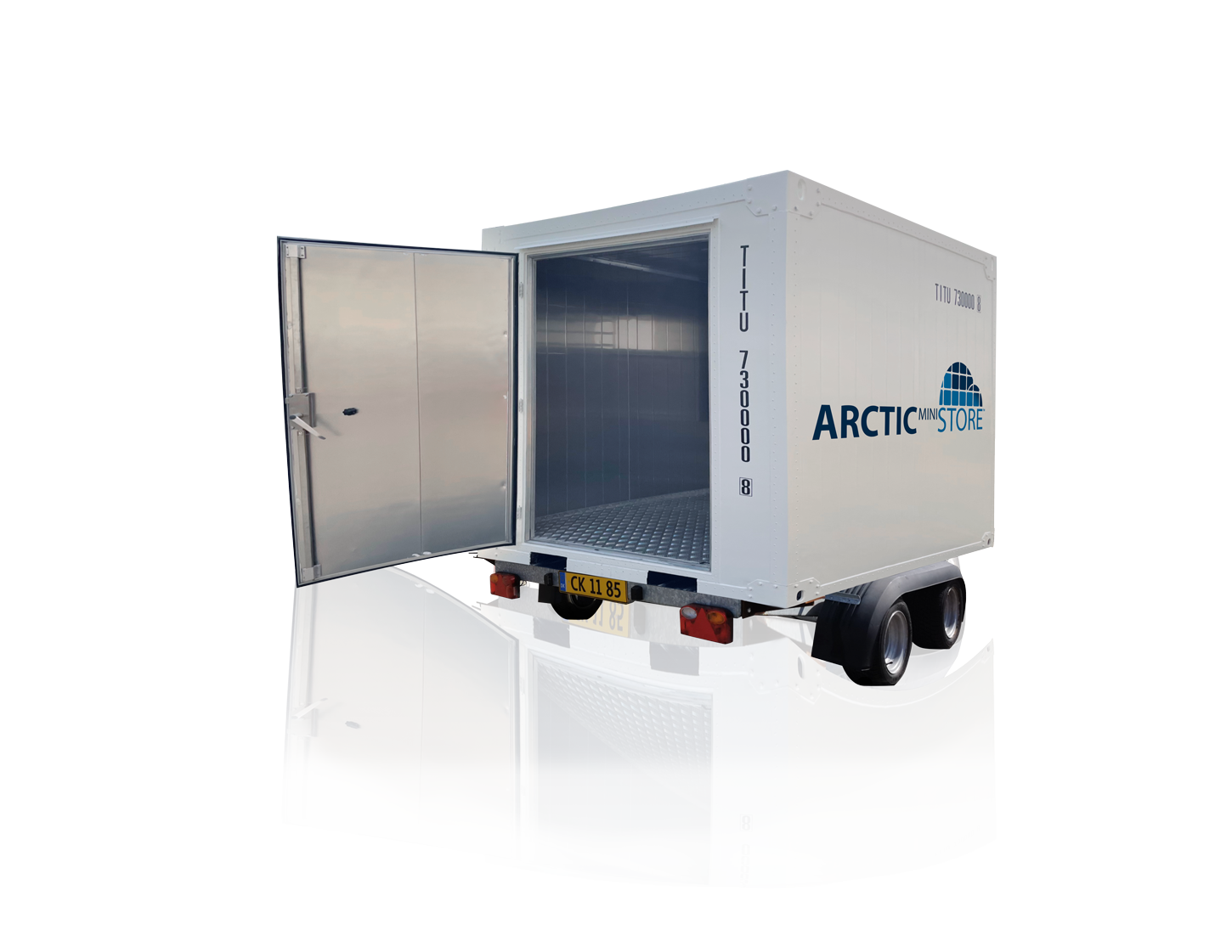 Single-phase refrigeration with -18°C and chill temperature setpoints
Easy door operations from inside and outside
Hygienic stainless steel panels
Strong non-slip aluminium floor
Can be used on a trailer or on the ground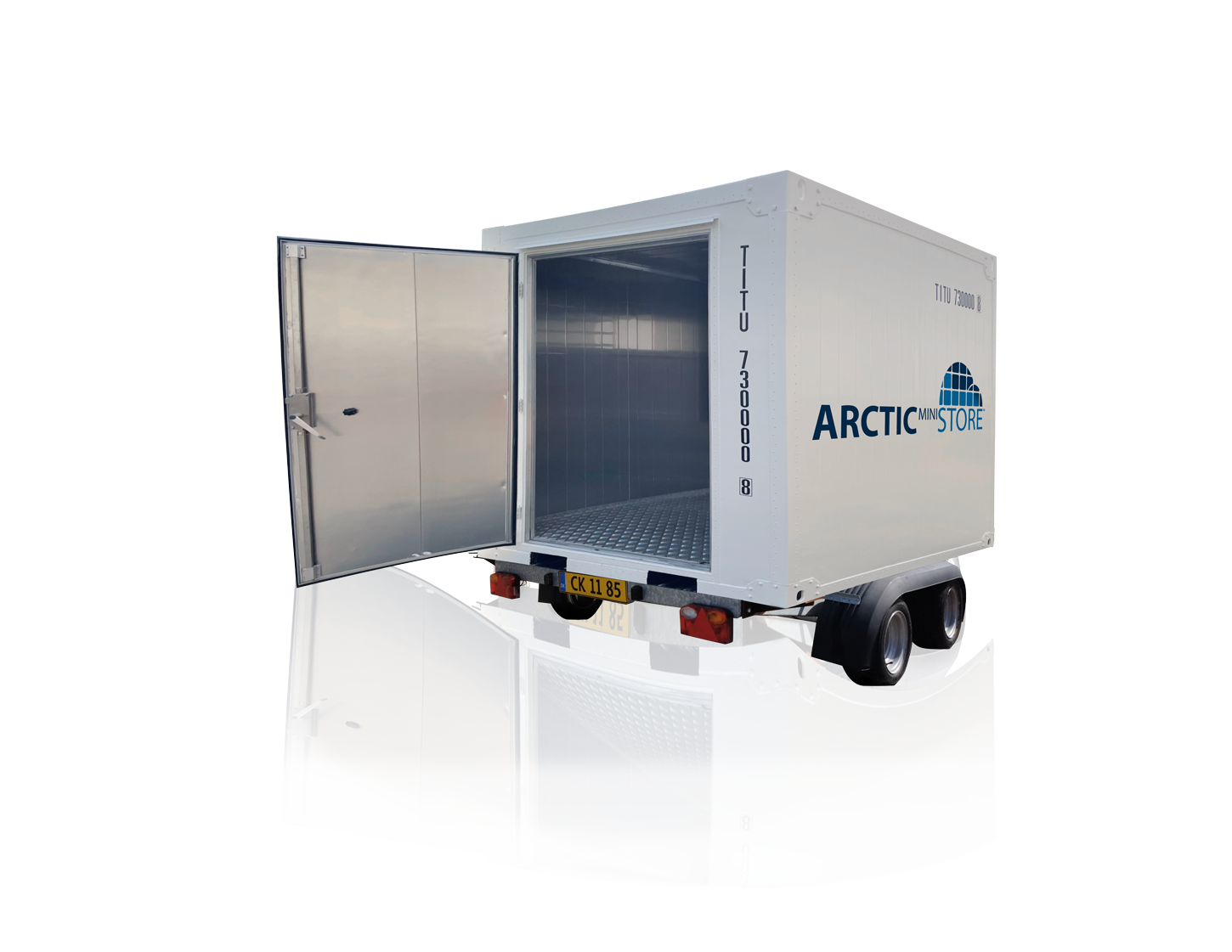 These MINI cold stores are well insulated


CHILLED AND FROZEN





SUITABLE FOR
Pharmaceuticals, drugs, medicines, and vaccines at manufacturers and throughout the logistics cold chain prior to use.
Bio- and Life Science applications.
Fresh produce includes fish, meats, fruits and vegetables, and many dairy products.
Food and beverage storage at festivals, events and similar.


Safety Features
Internal door release/escape hatch ensure trapped personnel can always leave the cold room.
Easy opening doors reduce the risk of back pain or injury when opening and closing the container.
Internally activated alarm with external beacon and siren.
Anti-slip floor and internal lighting for a safe user experience.
Mandatory day-glow safety signage with supplementary additional information signage.
User manual in the local language.
ArcticMINI

Store
OUT IN THE REAL WORLD
We love receiving photos from our customers!
COLD STORAGE CONTAINERS
WITH TEMPERATURE CONTROL LIKE NO OTHERS